Pro Photographer/Pro Studio Available for Private Lessons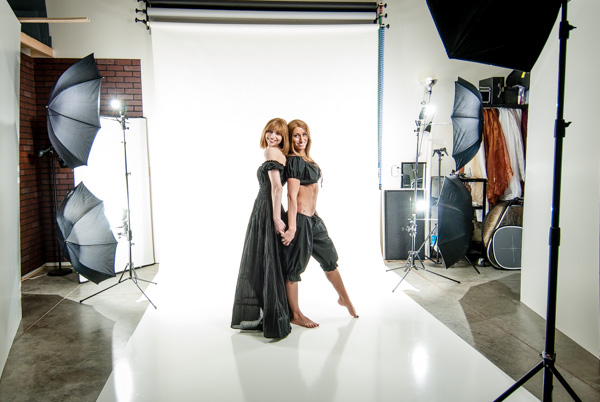 Award-winning professional photographer with fully-equipped local studio available for individual and small group instruction in Photography, Lighting & Software:
Digital SLRs: Learn Your Camera's Settings, Learn to Shoot in Manual, Master Depth of Field, Make Your Camera Work For You. . .
Lessons in Lighting: Master Off-Camera Flash, Mixing Ambient & Natural Light, & One Light, Two Light, Three Light Techniques, and more. . .
Software: Learn Adobe Lightroom 5 To Improve Your Workflow
Product Photography: Learn the Ins & Outs of Shooting Small and Large Products
Working With Models: How To Find Models, What To Say, How to Direct a Shoot, etc
Studio Shoots: Setting up professional studio shoots, gear, and lighting. . .
FREE One Hour Introductory Lesson: Come check things out and try before deciding…
"Today was one of the best experiences I have had since I took up photography. Your knowledge and experience shows in your teaching. I learned more about photography in the first 30 minutes talking to you than I have from reading books or watching a video…" – Phil H. Cincinnati
Also available to help with your shoot in my studio or your location, using your gear and/or mine.
Individual sessions are tailored to your specific needs and can be scheduled at your convenience. For more info and links to examples send a note with your needs and questions; I'm always down for sharing what I've learned with other photogs or small groups.
Gift Certificates Available!

Send your info and questions for details.
======================================================
Learning Adobe Photoshop Lightroom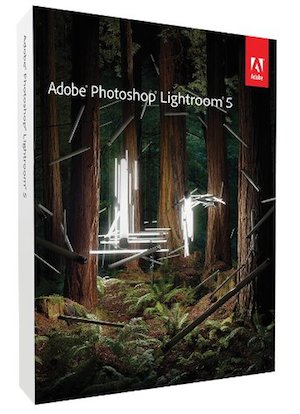 Full-time professional photographer with extensive teaching experience is offering Learning Lightroom classes to individuals and small groups, concentrating on Lightroom 6. Also applies to previous versions of Lightroom, including newest changes per version.
– Starting Off Right In Lightroom: Settings & Preferences, Importing Images, File Management, Creating Catalogs
– Understanding Lightroom's Modules: Library, Develop, Map, Slideshow, Print, Web – what to do with them, when, and why
– Getting Down To Work: Customizing the Workspace, Editing Essentials, Sliders: What They Do & How To Use Them, Exporting Images, When to Send to Photoshop, and more.
FREE One Hour Introductory Lesson: Come check out the studio and try before deciding…
Individual sessions are tailored to your specific needs and can be scheduled at your convenience.

Send your info and questions for details.
======================================================
Past Workshops:
Morning & Afternoon Workshops highlighting creative Story Portraits using downtown wonderful alleys, doorways, and architecture as backdrop.
Shadows, bright light, our light, and models in period wardrobe. Great locations already scouted and models already chosen. Working with existing light, reflected light, and an array of light mods, we'll assist each other in exploring a variety of creative lighting possibilities and how to overcome obstacles in street shooting.
This is going to be a fun, productive, outdoor-in-the-city workshop. I've been looking forward to and planning this all winter.
Limited to 6 shooters each session. Pick any or all of four sessions.
With full workshops we will have two models. See listings for model info.
======================================================
Four 2.5 hour classes/$99.00 – 10 hours of balanced Instruction & Hands-On Application
Who Should Attend: New or current users of Lightroom 3 or 4 interested in learning to utilize Adobe Photoshop Lightroom more fully to:  
Maximize Workflow, Streamline Post Work, and Increase Productivity – content presented will be of value to both new users and those who have been using Lightroom and want to use it more effectively.
======================================================
Small group sessions exploring the potential of Nikon Speedlights (Canon Speedlite Series coming soon…)
These workshop sessions are tailored to the specific needs and gear of the small group attending each session. This is solid hands-on in-studio workshop focusing on fully utilizing the diverse capabilities of the powerful Nikon Speedlights. We'll explore a variety of shoot types using light modifiers like softboxes, beauty dish, umbrellas, snoots, grids, and gels to create stunning images. Experienced models will be present for workshops. Some sessions may be held outdoors.
Mix-n-Match from over a dozen sessions for reduced rate.
======================================================
A number of members have said they've enjoyed watching me work when I get in and shoot during workshops and that they'd like to observe a Pro Shoot someday. To see for themselves what it's like to work with a model in a pro shoot environment and what has to be considered to make it all go well; wardrobe decisions, lighting choices, posing techniques, and just generally how it all comes together.
Beginning with this workshop, I will be offering occasional hands-on Pro Shoot/You Shoot Intensives in which I will shoot as if working alone at 21c Studio on a model shoot.
Each workshop participant will then take a turn working with the model in a Pro Shoot environment, with me as assistant while the others observe.
A lot can be learned simply watching others work. While the model changes for the next look, I will explain what I'm setting up for next. Time will also be provided in between each participant's turn for observations and brief discussion.
Limited to just four shooters and myself, we'll be working with the fantabulous Celeste Archer, who has modeled for other SW Ohio Strobist workshops recently.
This month the example will be what I like to consider a typical portfolio building shoot, in which we will intentionally change it up dramatically as far as wardrobe, look, and style to show the diversity of any given model.
In this case we'll be going for a dramatic beauty look, a high key image showing a model's particular skills and background, and a headshot suitable for a corporate website or annual report.
CeCe and I had a prep shoot this past Fri with the same wardrobe, look, and shoot styles we'll be covering in the workshop. Three very different examples from our prep shoot are included here to give you an idea of the ground we'll be covering.
Her other modeling work can be viewed in the Photos for workshops on Feb 15 and Mar 04.
Please feel free to email any questions.
Coming up soon will be a Pro Shoot/You Shoot with wonderful model and professional Belly Dancer/Instructor, who has also modeled for us recently: Mar 06.
========================================
Many photographers only have one speedlight or flash unit. This One Light Intensive is aimed at those wanting to maximize the power of using just one Speedlight in creating killer images.
Explore when to use your Speedlight without a modifier, which light modifiers are best to use when you do use one (including a variety you can right keep in your camera bag), how and when to use gels for color correction or effect, how to simulate daylight, dusk/dawn light, and window light, and a wide range of other one-light techniques. Learning One-Light techniques is the best foundation for all learning all other off-camera lighting.
Requirements: One Speedlight or other flash (any brand as long as you can fire it on AND off camera) and a camera that will fire it both on and off camera.