2014_0410 NOTE: For info on private lessons in Learning Adobe Photoshop Lightroom 5, please see
Lessons in Lightroom 5
==========================================================
UNDERSTANDING & USING ADOBE PHOTOSHOP LIGHTROOM (3 & 4): 
Four 2.5 hour classes/$99.00 – 10 hours of balanced Instruction & Hands-On Application:
Wednesdays 6:30p – 9:00: Apr 25, May 2, May 9, & May 16: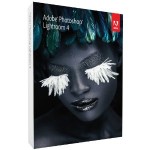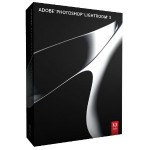 Who Should Attend: New Lightroom users or anyone currently using Adobe Photoshop Lightroom 3 or 4 who is interested in learning to more fully utilize Lightroom to:  
Maximize Workflow, Streamline Post Work, and Increase Productivity – content presented will be of value to both new users and those who have been using Lightroom and want to use it more effectively.
—————————————————————————————————
WE'LL LEARN HOW TO:
Use the Library, Develop, Slideshow, Print, & Web Modules – What they do and how best to use them to improve your workflow in:
– Importing, Storing, & Organizing: Choosing how and where to securely store, back-up, and organize your images
– Customizing Lightroom: Setting up Lightroom for the way you like to work.
– Image Selecting & Editing: Master the ways the pros use and consider most important. Learn non-destructive editing, working with RAW, developing presets, using histograms, keywords & metatags and the importance of SEO, managing color, global & local adjustments, and more…
– Integrating Photoshop: The when and why of using Photoshop with Lightroom, including Photoshop automation.
– Presenting Your Work: Creating Proofs, Contact Sheets, Layouts, Slideshows, & Web Galleries.
—————————————————————————————————
FAQ:
Q: I use an older version of Lightroom. Will these classes apply?
– Absolutely. Lightroom basically functions and looks the same, with newer versions of Lightroom adding new features and improvements in layout.
Q: Will we cover what's new in Lightroom 4?
– Yes! Though Lightroom 4 was just released March 5th and many users wait for bugs to be corrected and speed to improve before upgrading, I have it installed and have been using it. We will definitely go over what's new in Lightroom 4, including books creation, soft-proofing, and the new Maps feature for geo-tagging images.
Q: What do I need to attend? For maximum benefit, I strongly suggest bringing your own laptop with Lightroom 3 or 4 installed. Power will be provided. WiFi will not be needed.
—————————————————————————————————
REVIEWS OF PREVIOUS 21c Studio WORKSHOPS:
"Instructions were simple and clear, the group was cordial, and there was a nice mix of "classroom" and practice." – DP
"In two classes…I have grown more than I thought I could. Porter explains things very well and does not talk down to anyone." – GB
"Absolutely wonderful! I understood what I was taught, used my own equipment and I am very excited to be able to apply my new knowledge to everyday life." – AL
"Porter did an outstanding job of explaining how to get started… A good balance of 'class' and 'hands-on' work. Very well organized…" – BR
"Great evening filled with valuable information. Porter does a great job explaining in plain English." – MN